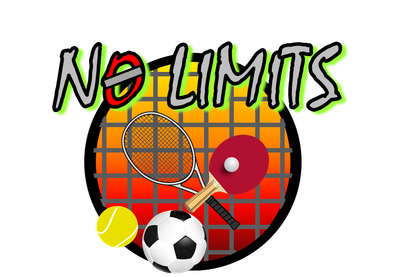 Club membership is open to children and young adults under the age of 25 years with a disability, their siblings and parent/carers.
Probationary membership is granted to new members. On successful completion of eight sessions, full membership can be obtained. Costs for No Limits are:

Annual membership = £10
Weekly sessions
One activity e.g. Saturday club = £12 per month
Two activities e.g. gym & boccia = £20 per month
Three activities = £26 per month

Weekly sessions are charged individually until full membership is obtained. Once obtained, you have the option to switch to the discounted rates above if paying by monthly standing order. Please feel free to email if you have any queries.
To become a member you have to sign up to our code of conduct & fair play policy details which are shown below

FAIR PLAY STATEMENT
"It is the policy of NO Limits to ensure that all participants, volunteers, coaches and parents promote fair play at all times. Players are encouraged to be 'good sports' and to co-operate with and respect their team mates, coaches and officials at all times. The aim is for all players to enjoy the game, improve their skills and have FUN".

CODE OF CONDUCT
All members are asked to abide by the following rules at all times:
Co-operate fully, respecting all requests and decisions made by the coaches, helpers, officials and administrators
Be on time for training sessions, matches and competitions
Players must control their tempers and avoid behaviour which may inconvenience or upset others
Treat opponents and team mates with respect at all times (on and off the field)
Be considerate to others and work as a team
Accept success and failure in a noble/selfless way
Do not purchase or consume alcohol, tobacco products, solvents, illegal drugs of any kind or purchase dangerous articles i.e. knives whilst representing the club or on the club premises
Do not participate in any club activity whilst under the influence of alcohol or drugs. Members shall not promote, give or sell any drugs to another member whilst participating on the club premises or participating in any club activity
Take care of all property belonging to the club or any club member
Do not leave sessions without permission of the person in charge
Be responsible for caring for your own equipment, clothing and property
No jewellery or unsuitable clothing or footwear should be worn during any practical club sessions.